Menu
Interior Design Services
Getting Started
Our Process
Our Team
Our Projects
Design Client Login
Interior Design Services
Getting Started
Our Process
Our Team
Our Projects
Design Client Login
Interior Design Services
Introducing
B. Oliver Designs
by The Spotted Whale!
Getting Started
Our design team specializes in creating elegant designs in a coastal environment. We'll listen to your ideas in order to create a design aesthetic that represents your vision, your home and your own personal style.
We look forward to meeting you soon!
Schedule a Consultation
Our 5 Phase Process
Phase 1 | Client Consulatation
We begin with a client questionnaire and an in-home consultation to identify the needs of your design project.

- We will review the scope of your project and get a sense of who you are from your questionnaire. Then, we'll plan some time to visit your home to discuss the specific details, identify a timeline and explain options to meet your budgetary needs.
- Once on site, a member of our design team will take measurements and pictures of each room and any existing items you would like to incorporate in your design.
-We will use this information to generate a proposal outlining your project, a timeline, and establish the design fee for your project.
Note: The $125 initial consultation fee will be prorated back to the total cost of the design project once a design agreement is signed.
Phase 2 - Project Proposal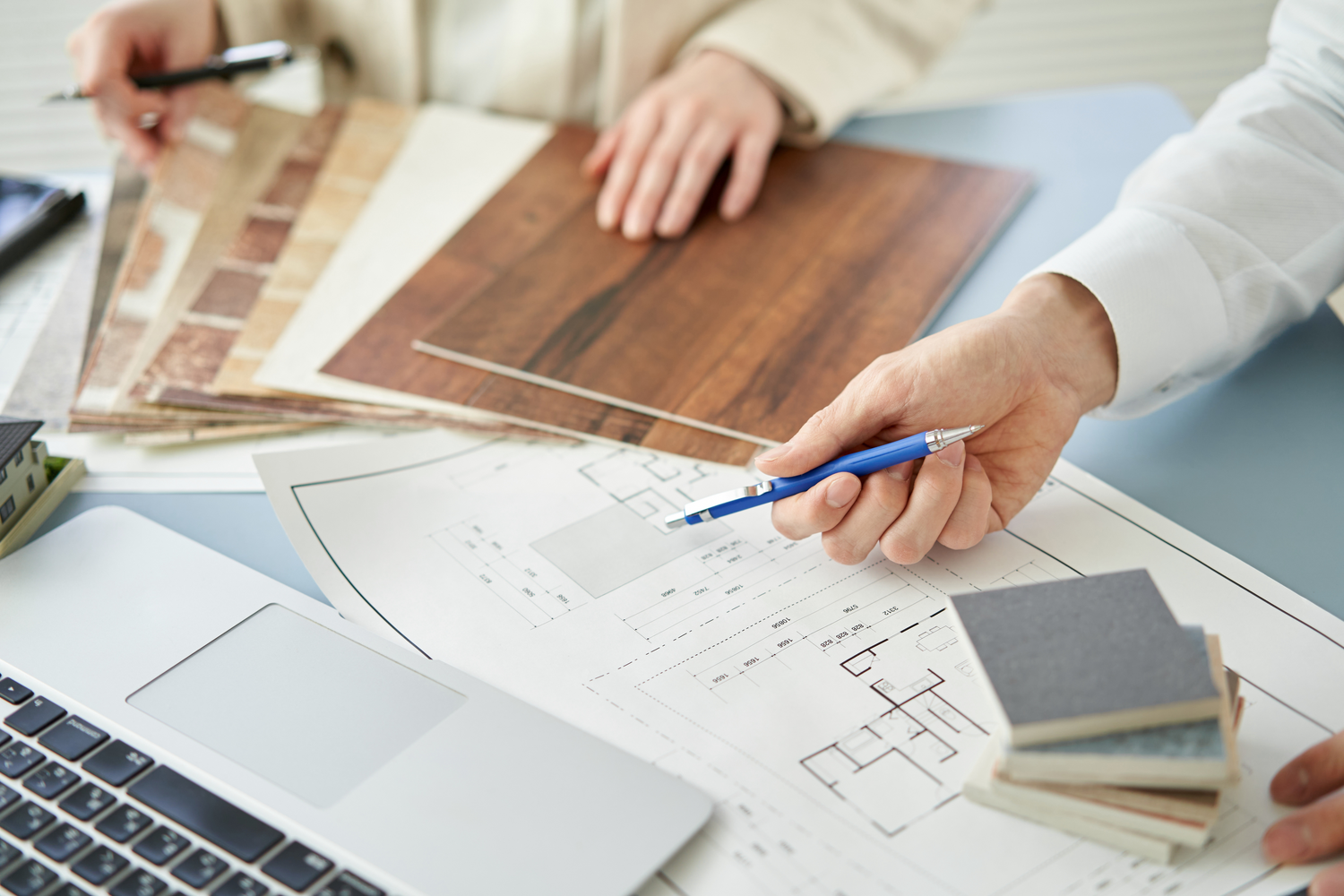 Following the design consultation, our team will review the notes we've taken and formalize a proposal outlining the scope of work, timing and what to expect from the design process. We'll assign a specific designer to help you bring your project to life. This individual will be with you EVERY step of the way to make sure the process is smooth, fun and meets you and your family's needs.

*Please Note: We carry a variety of our own manufacturers, however we can also source from other retailers. Each item we select will be specifically chosen to meet the budget and style for your specific project.
Phase 3 - Content Creation
This is where our team will get to work to turn your vision into reality.
Your designer will be actively creating throughout this phase: generating floor plans, partnering with contractors, sourcing items that suit your space, ordering samples and textiles, all while providing you with as much information as you feel comfortable absorbing. We LOVE this phase of the process...
Once our designs are generated, you'll have the chance to meet with your designer to review concept boards, get familiar with the furniture and accessories options outlined in your proposal, and provide feedback prior to purchasing.
Coming soon in 2023: We'll even have the opportunity to meet in our HIGHLY ANTICIPATED interior design studios within The Spotted Whale retail store closest to your home! Stay tuned for more information about this in the coming months.
Phases 4 & 5 - Purchasing & Installation Day
Once we've agreed on a design (and it's all paid for, of course), there's nothing left for you to do except be excited for what's to come! We'll partner with our warehouse team to manage everything from delivery, quality control, and all the details leading up to the big moment: Installation and Reveal Day!
On installation day, we love the element of surprise! Feel free to work with your designer to arrange access to your home while you're not there. It only adds to the fun when you enter to see your new space completed... all the way down to the glowing Shard candle we'll gladly provide to celebrate you and your new space.
Our Team
Our team is unique because we have the support of The Spotted Whale behind us, with the experience to help you create a space you'll be proud to call home.
We look forward to meeting you soon!
Contact us at design@boliverdesigns.com
Our Projects